COVID-19 Alert: Appointments Now Available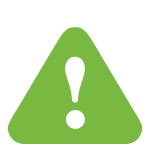 Consumers Energy remains committed to the health and wellbeing of our customers, employees and communities here in Michigan. While we temporarily suspended some of our in-home and onsite energy efficiency programs in March, we are now in the process of re-opening them so we can continue helping you save energy and money. You can be assured your safety will continue to be our priority. Our teams will be following enhanced safety protocols, including maintaining social distancing where possible and wearing face masks when within six feet to others. Some programs will offer virtual or no-contact options to our in-person support. We look forward to working with you.
We're ready when you are.
Savings of up to $150 per year are yours when you complete a Home Energy Analysis.
Online scheduling only takes about five minutes. Once you're done, you're well on your way to discovering your smart possibilities for energy efficiency!
"I thought the analysis was probably designed to sell me stuff but instead they gave us light bulbs, nightlights and a new thermostat!"
- Douglas from Davison
Consumers Energy Online Scheduling
Consumers Energy customers can use this tool to easily schedule their no-cost Home Energy Analysis.
To be eligible for the Home Energy Analysis program, customers must:
Receive natural gas or electric service from Consumers Energy
Reside in a single family home, condo, manufactured home, or 2-4 unit apartment building
Not had a previous Home Energy Analysis